Say Goodbye to Back Pain and Get the Perfect Posture Effortlessly with Smart Back Posture Corrector.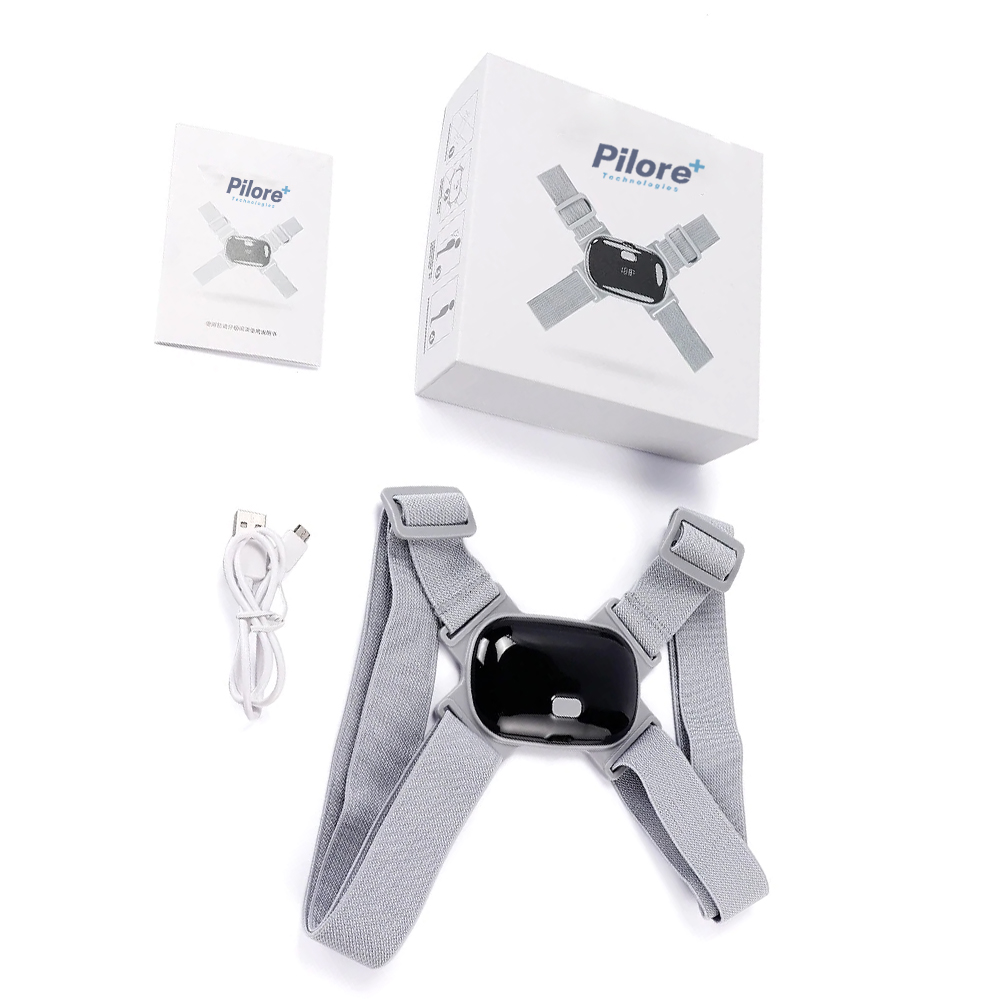 The Posture Corrector Brace with adjustable straps is easily put on. The cushioned straps gently pull your shoulders back for better alignment. Strong but lightweight breathable and washable material make you stay cool while promoting proper posture.
14 Days Money Back Guarantee + Special Gift Included.
⚠️Last day of sale! Only available online.
Pilore PosturePro Max™, your favourite posture corrector.
Our PosturePro Max can help with even long-standing poor posture. Wearing our Posture Corrector promotes self-awareness of your posture that over time will help you develop muscle memory to keep your back straight.
While other posture correctors dig into your armpits hurting your skin or are uncomfortable after only a short period of time, our Posture Corrector is designed for comfort. Our brace is unisex and fits chest sizes ranging from 30″ to 43″. Begin using your posture corrector for 20-30 minutes a day and gradually increase to 1-2 hours daily.

1.Lightweight high elasticity nylon corrector can be worn comfortably under or over clothing.


2.Intelligent Posture Trainer Vibrates automatically to remind users of their incorrect posture by real time monitoring. 


3.Smart sensor, vibrate to alert when back bend over 25°</


4.Adjustable length, suitable all ages male and female

5.Eliminates neck and back discomfort from sitting with rounded shoulders in front of the computer.
6.Easily get perfect confident posture – start standing, sitting much straighter.


Attentions
1.People with serious back problem should seek helps from a doctor or hospital. 
2.The process of correction is not easy, and you need to insist using it before you can see the effectiveness. 
3.Be sure to read the user manual carefully before use. 
Tips
1.If the posture reminder is not sensitive, pls try to tighten the strap, and at the same time, the back should be straight at the time of powered on, and the chest should be deployed as far as possible. 
2.If the posture reminder is too sensitive, pls try to loosen the strap. If you encounter abnormal vibrations, pls sit upright, then reboot the reminder.
3.If the reminder can not be switched on, pls charge the posture reminder for 10 minutes, and if there is no reaction, contact us for after-sale service. 
Shipping and delivery
Payment
This site is 100% secure, and here's why: First of all, the site you are visiting is on an HTTPS server (the little padlock on the left of the URL of this page is there to remind you). Moreover, many sites only secure their shopping carts and everything related to the payment of orders. On this site, all pages are secure and therefore cannot be targeted by malware or hackers. Finally, we use Stripe, which is a reference in terms of security for Internet transactions.
You can currently pay by credit card or PayPal on our website. We do not accept bank checks, wire transfers or payments on receipt.