✅ SAVE 50% OFF – 24 HOURS ONLY – 
✅ 100% Money Back Guarantee 
✅ Free Shipping Worldwide On All Orders 
With only 5 to 10 minutes per day, our customers have manifested severe back pain relief after 2 weeks of proper use. The Lumbarc™ Back Stretcher uses stretching and acupuncture therapy to relieve all forms of back pain by decompressing the vertebrae and improving blood flow through the spine. 
We also know that paying a chiropractor is expensive, this is why Lumbarc™ was designed to be your personal back pain reliever device that will help you heal Chronic back pain, Muscle stiffness, Sciatic pain and even develop a better posture, all from the comfort of your home.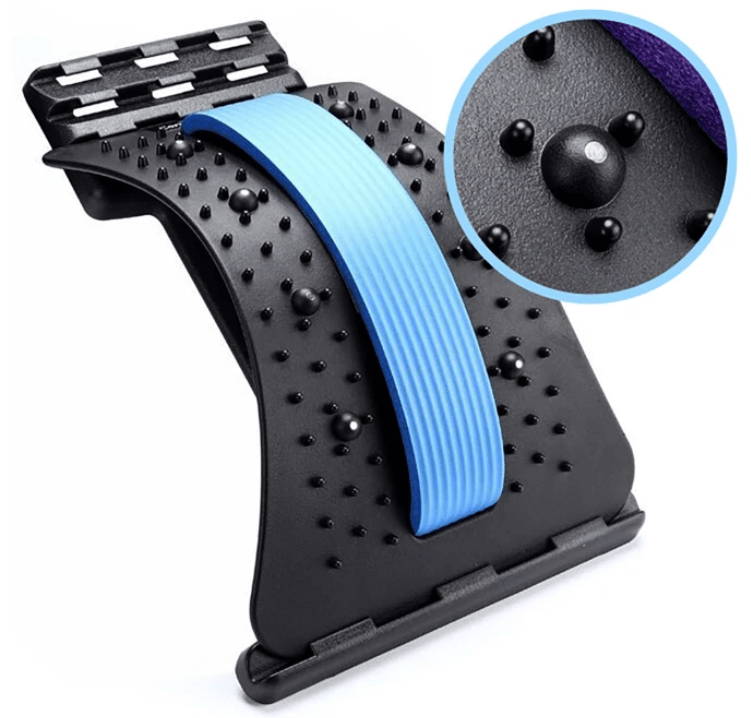 Lumbarc™ is a small lightweight multi-level stretching device that allows you to stretch out your back, and relieve muscle tension. With constant use, the device:
✅ RELIEVES LOWER BACK PAIN 
✅ RELIEVES MUSCLE STIFFNESS 
✅ RESTORES NATURAL CURVATURE 
✅ DECOMPRESSES THE SPINE 
✅ IMPROVES STRENGTH AND FLEXIBILITY 
✅ RELIEVES SCIATIC NERVE PAIN 
✅ CORRECTS YOUR POSTURE 
✅ PORTABLE AND EASY TO USE 
WHAT RESULTS CAN I EXPECT?
Instant Results: After a single session you will notice incredible improvements and relief of your back pain for the entire day.
Long Term Fix: On average, our customers have manifested significant improvements after 3 to 5 days of constant and proper use and absolute relief after 2 weeks of use.
Confidence & Posture: It is designed to sync with your spine's natural curvature and be comfortable enough for you to relax and stretch passively. We guarantee you will be walking taller and more confident with a better posture.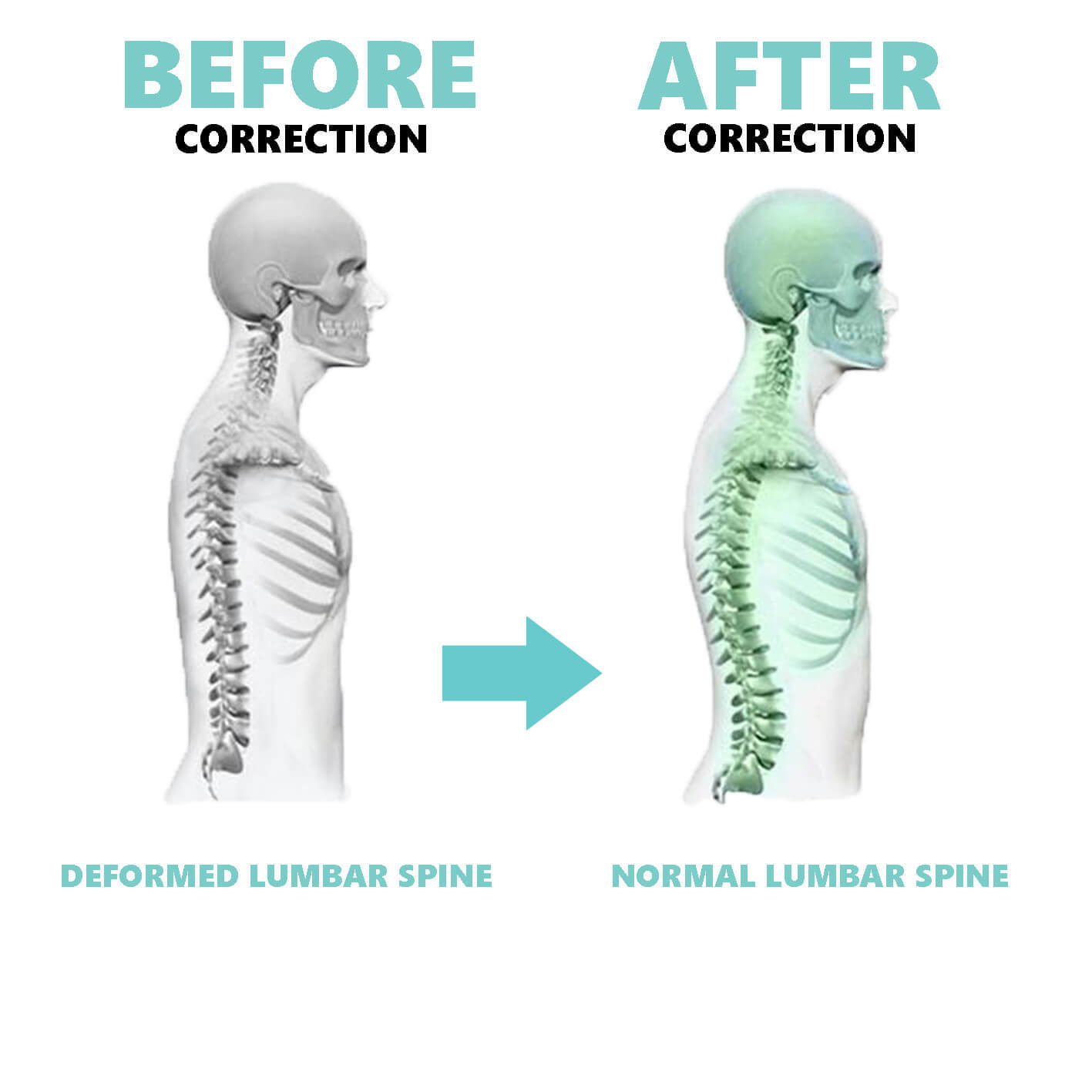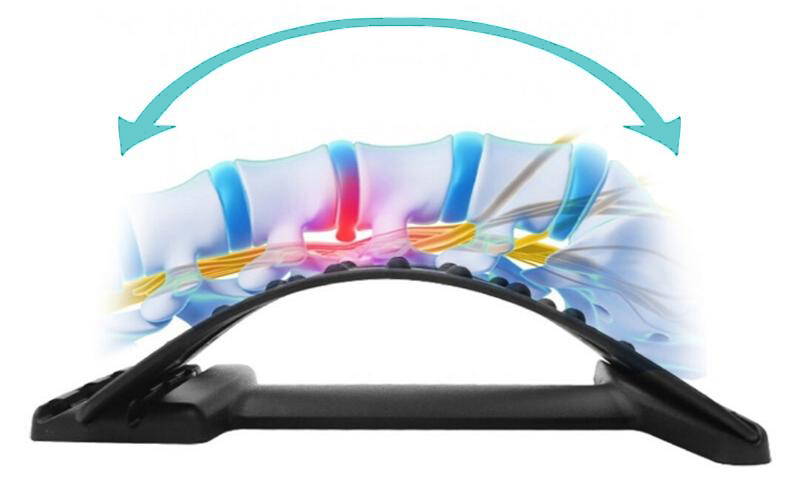 Back pain arises when there is decreased space between the intervertebral discs, which causes issues such as decreased blood flow and pinched nerves. Stretching your back is a simple way to improve the health of your spine and release muscle stiffness. By increasing circulation and lengthening the spine, Lumbarc™ Back Stretcher helps to relieve your back pain. 
Lumbarc™ is a flexible device that will allow you to set up three different stretch levels. When lying down, gravity allows the front of your body to effortlessly stretch out and upwards. The surrounding muscles start to relax, gently decompressing the discs in your vertebrae, realigning the spine, relieving tension and pain. You'll be amazed how good it feels! 
We recommend to use Lumbarc™ between 5 to 10 minutes twice a day in order to achieve better results. Below you find a step by step guide to set up properly your Back Stretcher: 
1. Place the base and the arch on a flat surface with the end of the base facing towards you. 
2. Get on your knees to stabilize the base and adjust the wider side of the arch at the end of the base. 
3. Press with your knees the end of the base, and apply some force to bend the arch. 
4. Finally adjust the arch to the level you want and lay on top of it to start stretching your back.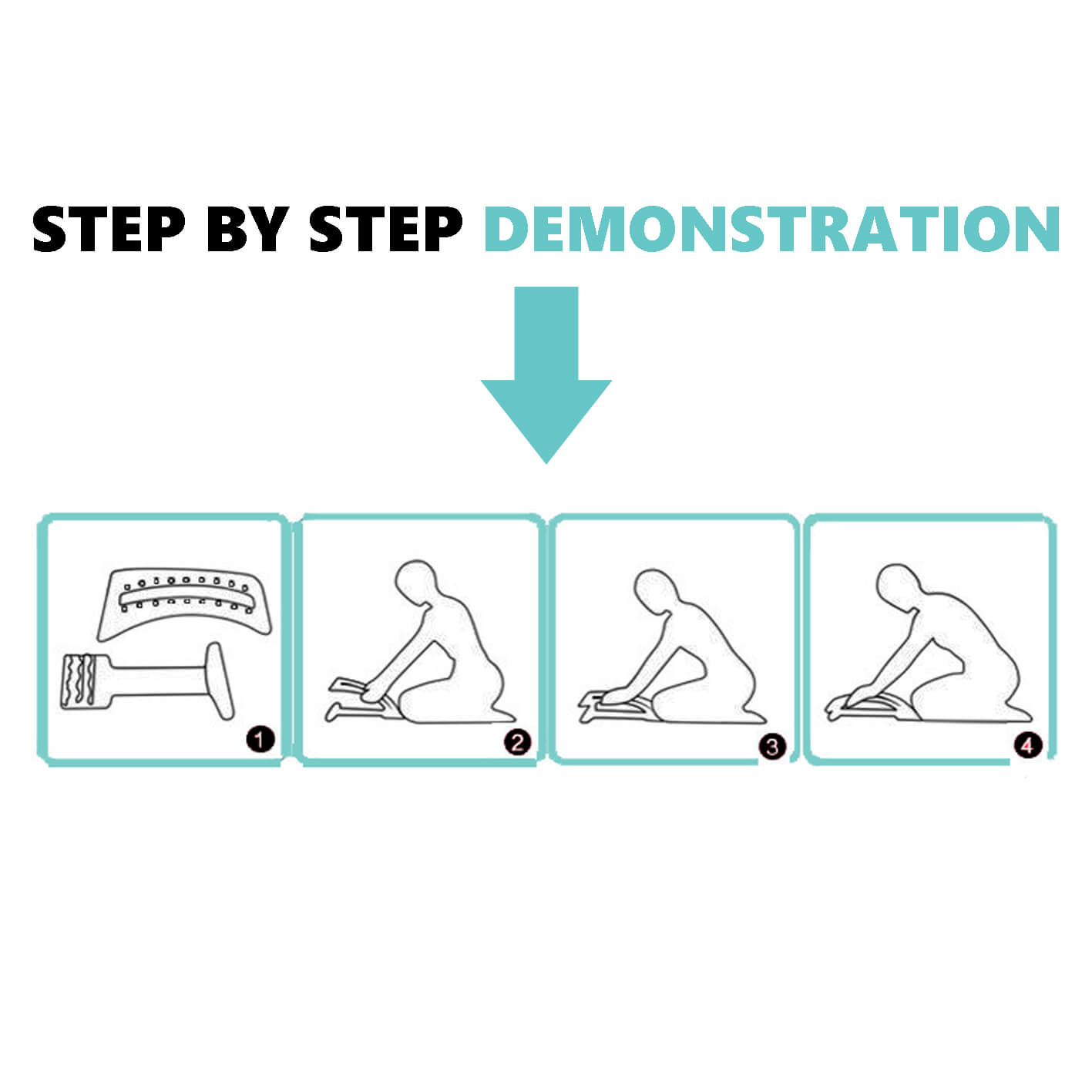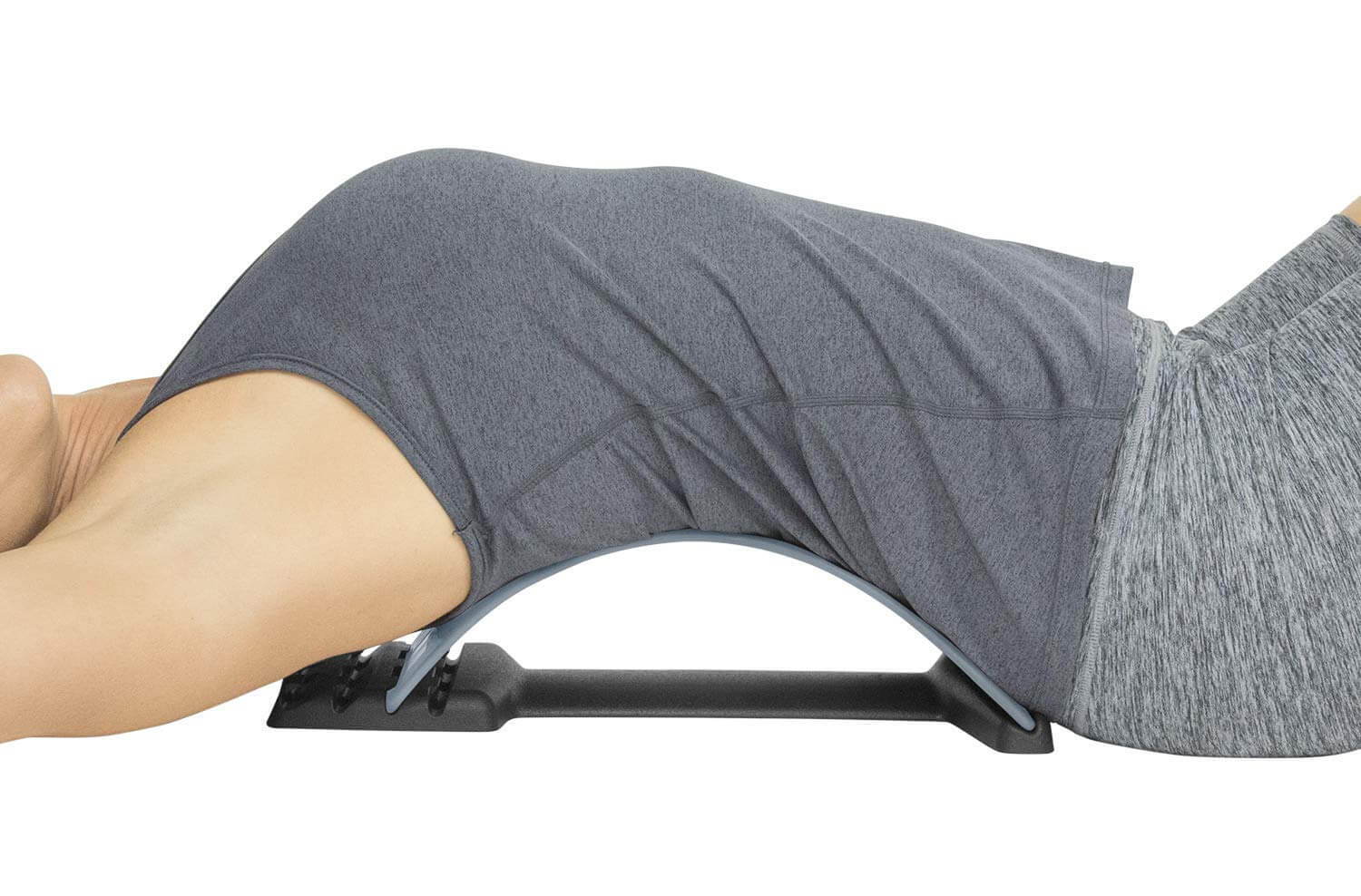 If you sit at the computer often, lift heavy items regularly, suffer back injuries, or simply suffer from chronic back pain then the Lumbarc™ Back Stretcher is perfect for you
Lumbarc™ was specially designed to be your own personal back stretching device that can be used from the comfort of your home, at any time, and for a very low price compared to expensive chiropractic sessions.  
It´s the perfect solution for anyone looking for long term back pain relief.
All orders are expertly packaged, prepared, and shipped within one business day of ordering. We offer FREE shipping worldwide and the typical delivery time frame is between 4-10 business days. Depending on your location, you may receive items much earlier. All orders are shipped with the tracking number so you can track it every step of the way! Occasionally, packages may be faced with delays beyond our control such as customs or postal delays. 
IMPORTANT! Please note that due to the pandemic situation some orders might experience delays depending of your location. We appreciate your understanding. 
30 DAY RISK – FREE GUARANTEE
We have an iron-clad risk-free 30-day guarantee that begins only when you receive the product!If you don't have a positive experience for any reason, we will do whatever it takes to make sure you are 100% satisfied with your purchase.
FREQUENTLY ASKED QUESTIONS

What pain does it help with?

Lumbarc™ helps with back, hip, neck, shoulder and even head pain. It can alleviate pain caused by Herniated Discs, Bulging Discs, Spinal Stenosis, Sciatica, Pinched Nerves and more! It stretches your back and naturally decompresses your spine which relaxes your muscles and restores your natural curve.

Most customers report feeling significant improvement after only 3-5 days of proper use.

You can use it at home, in the office or while driving. It can be used laying down or while sitting in a chair.
How long do the benefits last?

We recommend using it twice a day for 5 minutes at a time. This will ensure lasting results and continued comfort. Over time, it will significantly improve your posture and strengthen your muscles.
Can I try it risk-free?
Yes you can! We are very confident you will love Lumbarc™, however in the event that you do not, we have a 30 day money back guarantee.

We offer FREE worldwide Fast Shipping! Orders typically take 4-10 business days to arrive once shipped.
Pandemic situation
All orders are being normally processed as regular, but shipping times might experience some delays since we use third party shipping companies that help us deliver our products worldwide. Please note that our entire operations team is working as regular and your inquires will be responded as soon as possible at info@prodsolving.com.