Traveling to an exotic international destination doesn't have to break the bank. Here are 10 countries that are cheaper to travel to than the U.S.
International travel does not have to be extremely expensive. Although many of us envision high prices when thinking of a vacation abroad, not all international destinations are expensive. In fact, there are many international destinations that are more affordable than a domestic trip.
These more affordable places are not any less fun, just more wallet-friendly. You may even be able to travel to several countries this year without breaking your budget.
One reason why these destinations may be more affordable is the exchange rate for the US dollar. In countries that have a weaker currency, you will be able to get more travel for your dollar. Keep this in mind as you plan your next international getaway. If the currency of one country is gaining strength, then you may want to consider a different destination for a more affordable vacation.
We have scoured the earth for ten of the most affordable international destinations.
Let's find your next adventure together!
1. Mexico
Our southern neighbor offers an exotic getaway with an affordable price tag. From tropical beaches to ancient ruins, Mexico has a fun activity for every traveler.
Getting there
You have several airports that you can fly to in Mexico. A few of the popular options include Tijuana, Cabo San Lucas, Cancun, and Mexico City.
It is relatively cheap to fly to Mexico. For example, a round trip flight from New York City to Cancun was only $113.
Spending the night
Several of the cities in Mexico have affordable hotel listings. Of course, there were some options in a higher price range, but the majority of rates were in the $50 to $100 range.
There were also many affordable options available through Airbnb. The prices were as low a $14 per night.
What to do while you're there
The entire country of Mexico is likely too large to explore in just one trip. Decide what interests you before you make any plans.
A few good places to start looking include the ancient ruins near Oaxaca, the traditional architecture and museums in Mexico City, or the party filled beaches near Cancun.
2. Cuba
The island nation in the Caribbean is an affordable destination for anyone that craves sun, sand, and unique history.
Cuba is filled with friendly people, antique cars, and beautiful coral reefs right offshore.
Getting there
Flights into Cuba are typically routed through Miami International Airport, so be prepared for a stopover. It is relatively affordable to fly to Cuba, considering that it is a beautiful island in the middle of the Caribbean.
Generally, the fares are around $300. For example, this flight from Atlanta to Santa Clara is $297.
Staying the night
Once you arrive in Cuba, the prices for accommodations are very affordable.
Through Airbnb, you can snag a private room for around $30 per night. You could also choose to stay at a hotel for between $40 and $80 per night.
What to do while you're there
Cuban food is one of the best on the planet, sample various cafes to get a complete experience.
Right off the coast of Cuba, there are beautiful coral reefs that you can easily access. There are affordable snorkeling tours that will take you right to the reef.
Finally, the beach is worth visiting to soak up the sun for free!
3. Spain
A European country steeped in a deep history that is reflected in the ancient cities found throughout Spain. From the northern mountains to the beautiful Mediterranean beaches, Spain has everything to create the perfect vacation.
Getting there
Flights to Spain are very affordable in terms of a European vacation. The range of flights from New York to Madrid is in the $350 to $500 range.
However, there are some cheaper flights like this direct flight for only $310!
Staying the night
Spain is a very affordable location for travelers. Airbnb has a wide selection of rooms in Madrid from just $23.
In Valencia, the Airbnbs are also in a very affordable range between $30 and $70 a night.
In Barcelona, even the hotels are affordable with many options between $50 to $100.
What to do while you're there
When you get to Spain, you will have countless options on where to spend your time. The country is not extremely large, so you will be able to move from place to place with many affordable options. Trains between major cities are frequent and affordable. Within the cities, taxis are also very cheap when compared to other cab fares around the world. In many places, you can catch a ride across town for just a few euros.
Madrid has several prominent museums like El Prado and El Museo Reina Sofia which attract art lovers from around the world.
Barcelona has La Sagrada Familia and amazing beaches that are worth the trip.
The ancient city of Toledo will immerse you in a medieval city that has not changed over the centuries. There is no shortage of interesting places to visit in Spain!
4. Costa Rica
If beautiful beaches and tropical forests filled with waterfalls sounds like your ideal vacation, then consider Costa Rica for your next trip.
Getting there
Flights to Costa Rica are typically in the $350 to $500 range. However, it is always possible to score a deal like this flight from New York to San Jose, Costa Rica for $303.
Staying the night
Airbnb has a large number of affordable listings available in San Jose. You should have no problem finding an affordable place to sleep in this town. You could even rent a three bedroom villa for just $35!
If you prefer hotel rooms, then you will be able to get one for between $60 and $100 per night.
What to do while you're there
Many come to Costa Rica to learn how to surf. It is an affordable place to take lessons and rent the gear in a beautiful location.
There is also plenty of free hiking available throughout the country. Most of the activities are centered around nature, so if you enjoy being outside then this may be the perfect vacation.
5. Dominican Republic
Another country on a beautiful Caribbean island that is not out of reach! A trip to the Dominican Republic can be surprisingly affordable.
Getting there
Flights from major airports to the Dominican Republic are around $300 to $350. Keep an eye on flights to score a great deal like this flight from Dallas is an affordable $282.
Staying the night
Santo Domingo has a countless number of affordable accommodations. You could get an Airbnb room for the night for only $10. If you prefer to rent an entire apartment through Airbnb, there are many options from just $50 a night.
Hotel rooms are also an affordable option with a range between $50 and $100 a night.
What to do
The island has an interesting colonial past that is remembered with relic buildings. If you enjoy history, then consider taking a tour.
You can also just lay on the beach and soak up the island sunshine. Enjoy the peaceful atmosphere of these beautiful beaches.
6. Colombia
Colombia has a reputation for attracting expats with the extremely low cost of living and beautiful mountain terrain.
If you choose Colombia for your next affordable vacation, be warned that you may never want to leave!
Getting there
You can regularly find flights to Medellin for under $500 from most major cities in the U.S. like New York and Chicago. Cities farther south, like Dallas, typically have flights available in the $300 range.
Staying the night
Once you arrive in Medellin, lodging is extremely affordable. You can rent an entire apartment through Airbnb for just $23 a night!
Luxury hotels are only around $100 a night. If you enjoy luxury at an affordable price, then Colombia is the perfect spot for your next vacation.
What to do
The entire country is steeped in a rich history with a beautiful setting. From colonial cities to lush jungles and incredible beaches, Colombia has something for everyone.
Every single friend that has ventured to Colombia comes back with raving reviews that have put Colombia at the top of my personal destination list.
7. Ecuador
Ecuador has an amazingly diverse natural landscape that ranges from pristine mountaintops to the Galapagos Islands. If you enjoy being outside, then Ecuador is the perfect affordable destination.
Getting there
Flying into the nation's capital, Quito, from the U.S. is relatively affordable. Most major airports offer flights under $500 with several flights closer to $400.
Once in Ecuador, traveling around is fairly affordable, you can rent a car for around $30 per day to explore freely.
Staying the night
Throughout the country, you can find affordable lodging that can find into any budget. Ecuador is a popular backpacking destination, so there are many hostels that offer travelers a bed for just a few dollars a night.
Airbnb also has many affordable options from around $30 a night. If you prefer a hotel room, then you should expect to pay around $120 per night.
What to do while you're there
The number of activities to do in Ecuador can seem overwhelming because there are so many great (and affordable) options. If you enjoy the outdoors, then start by exploring the countless trails throughout the country. The beaches along the coast are also a beautiful way to spend the day.
The Galapagos Islands are also an option. It can be somewhat expensive to take a boat out to the islands, but if you love wildlife then it may be worth the expense.
8.Turkey
If you are craving an exotic locale packed with history without a high price tag, then consider Turkey.
The country boasts an ancient capital city and a breathtaking Mediterranean coast that draws visitors from around the world.
Getting there
Flights to Istanbul are more expensive than destinations closer to the U.S. However, they are still affordable at around $600 round trip.
The price of getting to Turkey will be offset by the amazingly cheap daily costs throughout your trip. Food, lodging, and activities are all extremely cheap based on the falling value of the Turkish Lira.
Staying the night
You can easily find a hotel in Istanbul for between $30 and $80 a night. Airbnb also offers options that start around $20 a night. The bang for your buck in Turkey will astound you when you check out your lodging options.
What to do while you're there
Wandering around the city to marvel at the intricate Islamic architecture is a free activity that can keep you engrossed for hours. If you choose to venture into mosques to inspect the architecture from the inside, you may have to pay a small fee.
The food prices here are incredible. You can find a hearty and authentic Turkish meal for around $5. Enjoy the views and the tastes around you at a very affordable price.
9. Greece
The picture-perfect coastal cities in Greece are a surprisingly affordable destination for any budget traveler. It might be hard to believe, but a trip to Greece can be more affordable than some domestic destinations.
Getting there
Major cities like New York offer flights to Athens at an affordable price between $500 and $600. Although flying to Greece is more expensive than several South American and Caribbean destinations, the prices are still cheap in comparison to several domestic destinations.
Staying the night
You will have many affordable accommodation options to suit the needs of every traveler. Hostels are typically around $20 a night. Airbnb offers more privacy with average prices around $40 a night.
Hotels are also affordable with several options between $90 and $100 per night.
What to do while you're there
Unfortunately for the people of Greece, the economy has been struggling for years. As a tourist, that means your dollars will go even farther to fund your favorite travel activities.
Airbnb has a variety of tours and experiences priced under $20 per person. The beaches, beautiful cities, and friendly people will make your trip an affordable success.
10. Thailand
On the opposite side of the world, Thailand may seem out of the price range of many budget travelers. However, the cost of traveling in Thailand is astoundingly cheap.
It is possible to have an enjoyable vacation here on a tight budget. The biggest expense of your trip will be the flight over but considering that the flight is to the other side of the world, the cost is not unaffordable.
Getting there
Although many flights are in the $1,000 range, it is very possible to find more affordable flights. The best deal that I have seen was around $750.
Yes, it is a somewhat pricey flight for the budget conscious traveler. However, once you get to Thailand you can enjoy your destination for a few dollars a day. Depending on the length of your stay, the flight can be worth it in exchange for affordable accommodations and activities throughout your stay.
Staying the night
Affordable options are everywhere in Thailand. Although some cities are more affordable than others, each has countless affordable options.
Hostels are the ultimate affordable option with accommodations from just $9 a night. You could rent an entire apartment for $35 a night through Airbnb. Hotel rooms are available for around $50 a night.
What to do while you're there
Thailand has beautiful National Parks filled with exotic jungles, islands to explore reefs from, and cities to get lost in. Each excursion is an affordable way to see this beautiful country.
How to use travel rewards to travel cheap
Whichever cheap international destination you choose, use travel rewards to make your journey even more affordable. Travel reward credit cards allow you to earn points on your purchases that can be used for travel. Many of these cards allow you to book flights, hotels, and rental cars with points.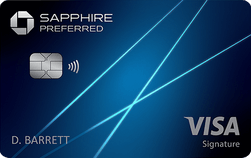 Learn MoreOn the Secure Website
If you spend any money on plastic, then you should seriously consider getting a travel rewards credit card. You can translate your spending into points. Travelers on a budget can make their money stretch even farther through travel rewards credit cards.
A few of our favorite cards are the Chase Sapphire Preferred® Card, Citi Premier® Card, and Barclaycard Arrival Plus® World Elite Mastercard®.
Each has a sign-up bonus that rewards your first months of spending. Take advantage of these cards to make your next trip even cheaper!
Summary
Traveling to an exotic international destination doesn't have to break the bank. The cheap countries to travel to are still beautiful and worth visiting. Allow yourself to seriously consider affordable international destinations before you limit yourself to domestic trips based on cost alone. You will be surprised just how far your budget can take you.